$4.0 million
Settlement after auto insurance carrier abandons insured in bad faith
$1.15 million
Motor vehicle accident where plaintiff received permanent brain injuries
$1.0 million
Child injured as a result of fall
We Get You Results & Money
The insurance companies want to pay accident victims as little money as possible. It is our job to ensure our clients get the most money possible from their claim, and we're extremely good at doing just that.
View All Case Results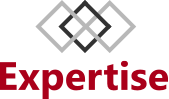 Our Clients Love Us
Professional. Compassionate. Diligent. Thorough. These are just some of the words you'll find in the over 1,700 5-Star Google Reviews shared by Goldberg & Osborne clients. Voted best Arizona Personal Injury Lawyers 2021, 2022 and 2023!
View More Testimonials
Extremely happy
My family is extremely happy with Goldberg and Osborne. From the first day we walked into their office Maddy was very kind, sweet and made us feel very welcome and comfortable we kept in contact with Maddy through the whole process. She was extremely helpful answered every question we had and responded promptly with everything. She is also very caring and every time we spoke with her she always asked us how we were doing and how we were feeling. She made sure everything got handled properly and exactly the way it should and made sure nothing got left out that was needed and necessary. The process took quite a while but in the end we are very very happy. Ellen Stark was also very kind and sweet and took really good care of us and got us what we deserved from our car accident. Whatever questions or concerns we had she took her time to explain everything to us and answer any questions we had for her as well. We were extremely well taken care of and would definitely recommend Goldberg and Osborne to everyone, they are the absolute best and really do fight for you and for your best interest. Thank you so much to Goldberg and Osborne and special thanks to Maddy and Ellen, take care!
Professional, courteous, and very helpful
I loved working with this law firm. Everyone that I came in contact with was very professional, courteous, and very helpful. I would defintely use them again if needed, and would recommend them to everyone.
Took care of everything
I would recommend them to anyone looking for a good lawyer! They made the process so easy and really made sure I was able to just focus on my health and getting the care I needed.
Superb!
I worked with Mike and Suzanne from the Bullhead City office and they were both absolutely wonderful to work with. Mike is very knowledgeable and efficient and was able to answer all of my questions and guide me in the direction I needed to go with my accident claim. Suzanne is a sweetheart from the moment you meet her. She is also very knowledgeable on the process of starting a case and keeps you informed every step of the way. I would HIGHLY recommend working with these two on any personal injury claims you may have and I would use them again if needed. Thank you Mike and Suzanne for making this process as painless as possible to go through. You are both superb!
Phenomenal job they did handling my injury case
I would like to thank the team at Goldberg and Osborne specifically Matt Allen and his assistant Judy, I didn't get Judy's last name for the phenomenal job they did handling my injury case. They gave advice that I followed and my case was settled far quicker than I had expected it to be. Not only did my case settle quickly but the settlement I received was far more than I had hoped. I would not only highly recommend the team of Goldberg and Osborne especially Matt and Judy to anyone who has been injured in an accident. I would not hesitate to call them again if I needed a great lawyer again. Thank you, Judy and Matt and everyone on the Goldberg and Osborne team.
"I appreciate the transparency and communication…"
I would like to say thank you to the entire team at Goldberg & Osborne! From my initial contact with the office I received great care and seamless service. I appreciate the transparency and communication provided and most important those who openly took my experience to another level. I have never before needed legal assistance regarding accidental injury or loss so I had no idea on where to begin. I am so glad to have Mike and associate guide me. And for the chiropractors Alex and Tracy, you both were phenomenal! Thank you!
Types of Cases We Handle
Goldberg & Osborne limits its practice to the following types of personal injury
cases that our attorneys are experts at handling:
Our Attorneys Work For You
Meet our Arizona personal injury attorneys.
Experience Matters & We Have It
Arizona Personal Injury Lawyers
Arizona residents have come to recognize The Eagle since Goldberg & Osborne began practicing personal injury law in 1989. Since then our partners and attorneys have gained decades of invaluable experience so we know how to tackle cases both big and small.
Sometimes the complexity or circumstances of a case means it cannot be settled directly with the defendant and insurance company. This is where our Phoenix and Tucson Litigation teams shine. They are experienced and ready to battle a case in court on behalf of our clients.
Statewide Offices For Your Convenience
With offices from Kingman to Sierra Vista, Goldberg & Osborne is ready to handle injury cases across our great state.
We Reduce Your Stress So You Can Focus on Recovering
The hours and days following an injury accident are harrowing. What doctor should you choose? How do you pay for the bills? What are you or your family going to do for transportation? As a client of Goldberg & Osborne we will help you with all of the above, and more.
Get Help Today
Help you find doctors
Organize your bills
Help With Your Property Damage
Begin Your Free Case Review
"*" indicates required fields