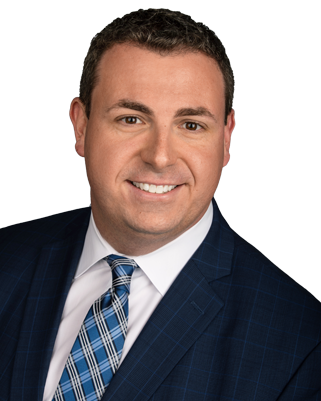 John A. Musacchio
Tucson Litigation Attorney
John Musacchio is a litigation attorney with Goldberg & Osborne, where he fights for justice for injured individuals and families across Arizona with a particular focus on holding negligent parties and companies accountable for their wrongful actions. Mr. Musacchio also works to maximize the monetary compensation received by his clients in complex product liability, medical malpractice, brain injury, and wrongful death matters.
Mr. Musacchio joined Goldberg & Osborne after moving to the great State of Arizona with his family. He previously performed trial work with two prominent law firms in the Capital Region of Upstate New York. He has previously served on the New York State Bar Association Committee on Disability Rights, as well as the Committee on Character and Fitness for the New York State Appellate Division Third Judicial Department, which screens the ethical qualifications of applicants for admission to practice law in New York State.
As Mr. Musacchio finds it important to give back to the community, he has held several public seminars dealing with various legal issues and has also presented a Continuing Legal Education course on Auto Insurance Claims and Coverage for fellow attorneys through the New York State Bar Association.
In his free time, Mr. Musacchio enjoys hiking in the Arizona mountains, playing the guitar, singing, and spending time with his family.