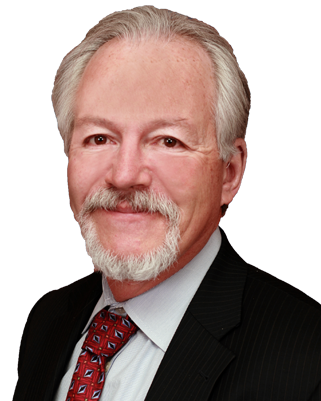 John Osborne
Senior Counsel
John Osborne devotes his law practice exclusively to plaintiffs' personal injury law. Mr. Osborne is AV rated by Martindale-Hubbell, which is the highest possible peer-reviewed rating indicating very high to preeminent legal ability and very high ethical standards. He is a legal specialist certified by the State Bar of Arizona in Personal Injury and Wrongful Death Litigation.
Mr. Osborne actively litigates a small group of his own cases. His personal cases consist of personal referrals, large catastrophic injury cases, and cases that may not involve catastrophic injuries, but that involve unusual issues or problems that require his direct attention.
Examples of Mr. Osborne's catastrophic injury-type cases would be Yniguez v. DaimlerChrysler, a case Mr. Osborne tried to a jury in Nogales, Arizona. The jury award totaled $6.2 Million before the application of comparative fault and over $3 Million afterward. Another would be Rosser v. Greenehaven Development, where a jury awarded Mr. Osborne's clients a verdict in excess of $1 Million on behalf of a family whose young son asphyxiated in a sandpit in Northern Arizona, one of the largest civil verdicts in that region of Arizona.
Many of Mr. Osborne's cases involve claims against major manufacturers that result in confidential settlements. One example is Harlow v. Daimler Chrysler, resolved days before trial in Federal District Court in Marshall, TX. Mr. Osborne has achieved confidential settlements with many major manufacturers including but not limited to Bridgestone/Firestone, Yokohama Tire Corporation, Ford Motor Company, and General Motors Corporation.
Mr. Osborne also has substantial background and experience in the area of medical malpractice. In addition to managing the firm's medical malpractice cases overall, Mr. Osborne's career began in the 1980s in the defense of medical malpractice cases. Since joining the plaintiff's bar in 1985, Mr. Osborne has continued to handle medical malpractice cases for victims including preparation and trial.
Mr. Osborne also has an active appellate practice. Mr. Osborne has prosecuted a number of appeals. An example of his appeals work is Philadelphia Indemnity v. Barrera, where the Arizona Supreme Court reversed adverse rulings from both the trial and intermediate appellate courts below to award Mr. Osborne's clients' hundreds of thousands of dollars of additional benefits from the defendants' excess insurance company, who denied coverage.
Mr. Osborne has also directed hundreds of cases in federal multi-district litigation involving defective substances. For example, Mr. Osborne personally directed the firm's litigation against Showa Denko, Inc. arising from this company's manufacture of a defective health food supplement, L-Tryptophan. Mr. Osborne is presently involved in the preparation for trial of numerous Round-up cases against Monsanto and Bayer.
Mr. Osborne is past president of the Arizona Trial Lawyers Association and the Tucson Chapter of the American Board of Trial Advocates. He is admitted to practice before state and federal courts including the United States Supreme Court.
As of 2021, Mr. Osborne is Senior Counsel to the firm and continues his active litigation practice with Goldberg & Osborne with a team of two attorneys.
In his spare time, Mr. Osborne is formerly the Area Referee Director of Assessment for Section 12/A of the Area Youth Soccer Organization ("AYSO"), where he remains an active referee. He is also an avid pilot and devotes time to the Flying Samaritans Arizona Chapter, a charitable group with medical clinics for the under-served in Mexico. He is a past president of the "Flying Sams," and also serves as a pilot and Spanish interpreter. Mr. Osborne is fluent in Spanish. He is married to architect Diana, and has two adult children.